WII Sports Table Tennis
WII Sports table tennis is way cool! After alot of matches I finally reached the final stage, going crazy against the champion!
Unfortunately, lost the match with 6 to 1.. is it possible to beat the WII Sports table tennis champion?
a month later…
YES! It is possible! Won 7 to 5, it was a close match!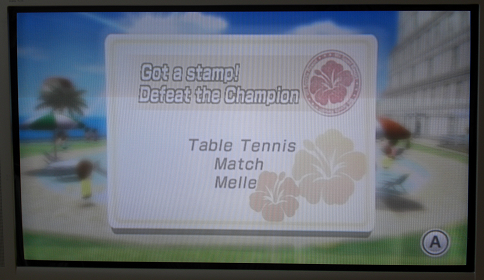 Must say that I did not use any of the tactics that I saw on other video's on youtube; people who were able to smash the champion around; it was a very tactic game with lots of switches between back- and topspin. Especially the second topspin, totally aimed to the left, right after a few backspins were the trick; the champion could not reach those balls 🙂