Using the right tools!
Just as with software engineering, you have to use the right tools when doing the hardware side of live! First we plan and measure where to put the holes in the wall with a water level / plumb rule…
Than it's time to make some real noise! Playing with a hammer drill… To create some sturdy shelves in the room of my son Theun!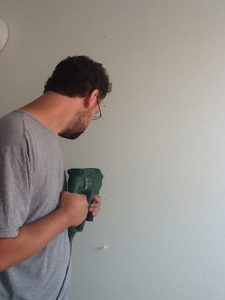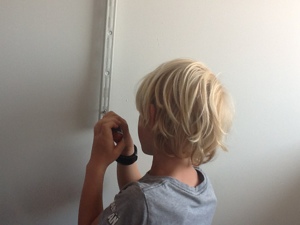 Theun can help in his room of course…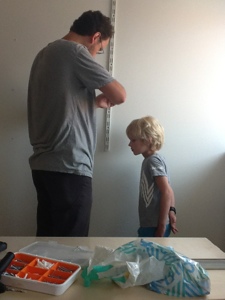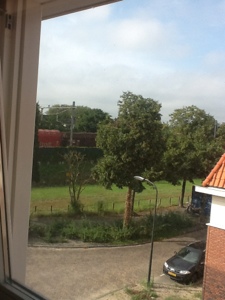 The train passes by outside…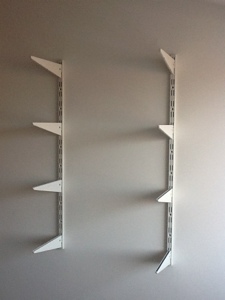 Great when the framework is stable. This is where we can build upon!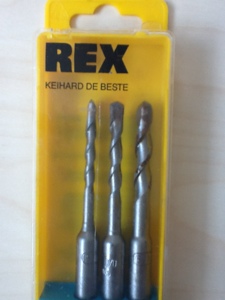 Cleaning up after use.. Always put some grease on the drill to prevent rust!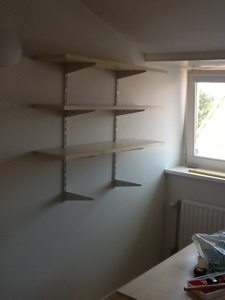 Inbetween demo, review the work. We're almost done.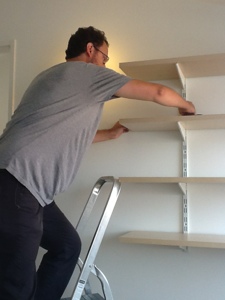 Want to have all shelves aligned the same! Not relative but absolute positioning!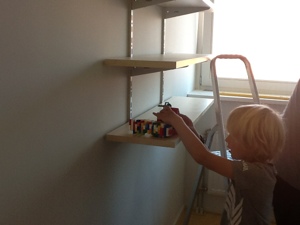 This is good, client/product owner wants to use what is built already and understands the purpose.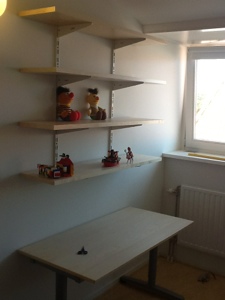 Looks great.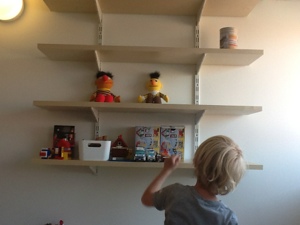 Dank papa!